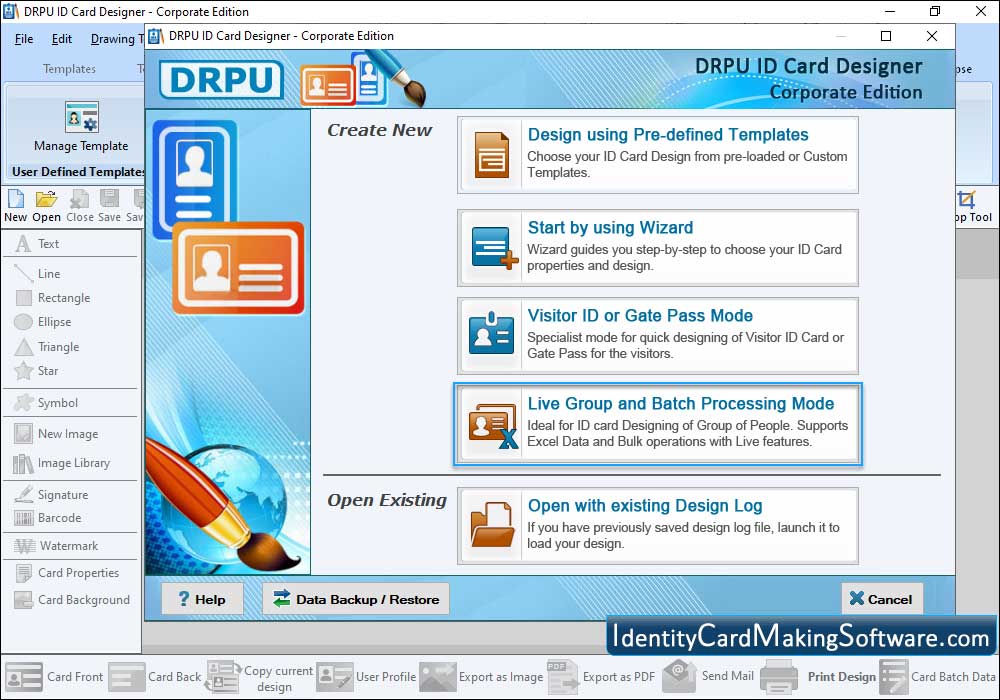 Select any one option either 'Start with new Project' or 'existing Project.' Here we have selected 'Start with new Project' option to make new project.
Enter Project Name, Project Path and Import Excel File. Now click 'Next' button to continue.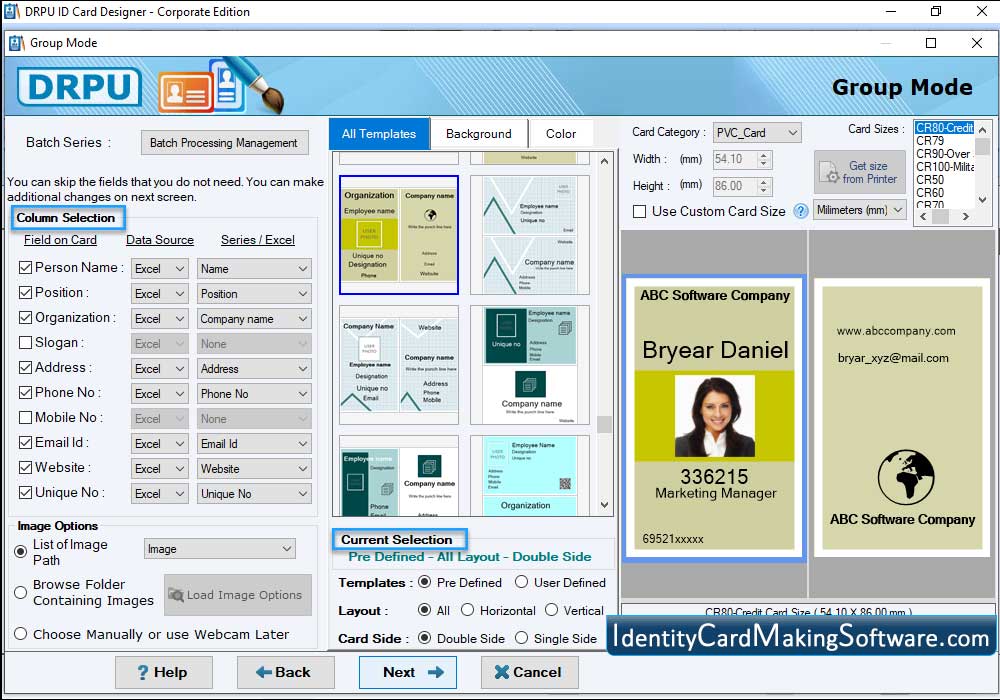 Select pre-defined template, choose Card Size and adjust Width, Height as per your choice.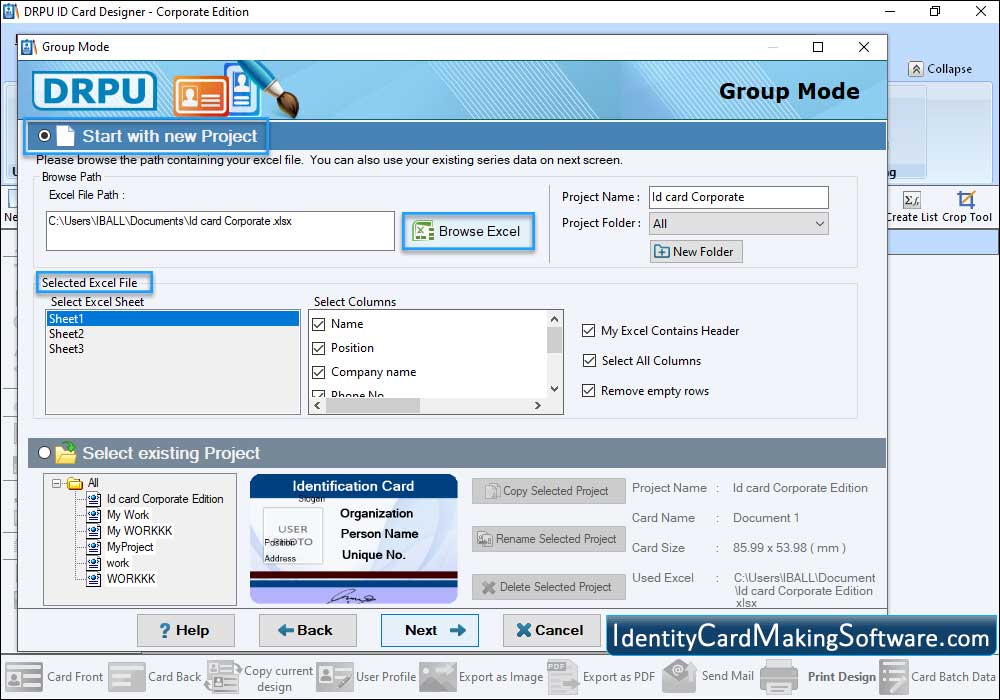 Select Excel Column for their respective ID card fields and click 'OK' button.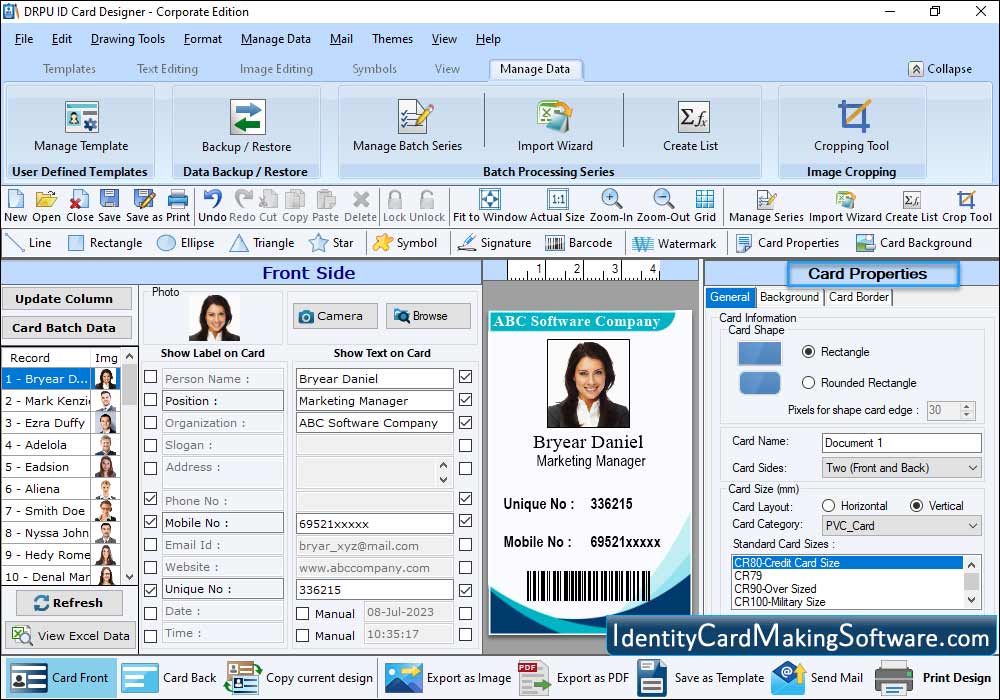 To view particular ID card details, click on that particular ID card name as shown in left panel. You can add photo on your ID card by taking picture using 'Camera'
button or you can browse the location of photo saved on your PC by clicking on 'Browse' button. Go to 'Add New Control' button to add new control, if required.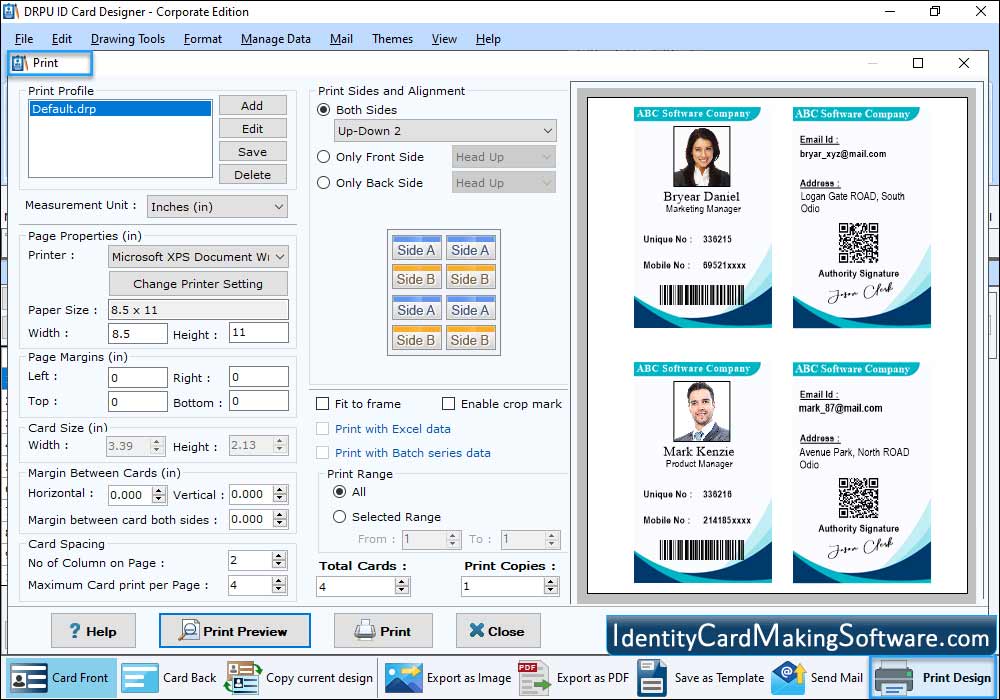 To print your designed ID card, set all printing properties like Page Properties, Print Margin and Spacing, etc as per your requirements. Click on 'Print' button.